Before I had Paloma and cooked with meat, I would often make two different pots of chili - a meat based one as well as the one below, for Paloma's vegetarian sister. We always ate up the vegetable chili first, as it actually possesses a flavour much more complex and interesting than the carnivores' version. (
Raw chili
alternative is coming soon).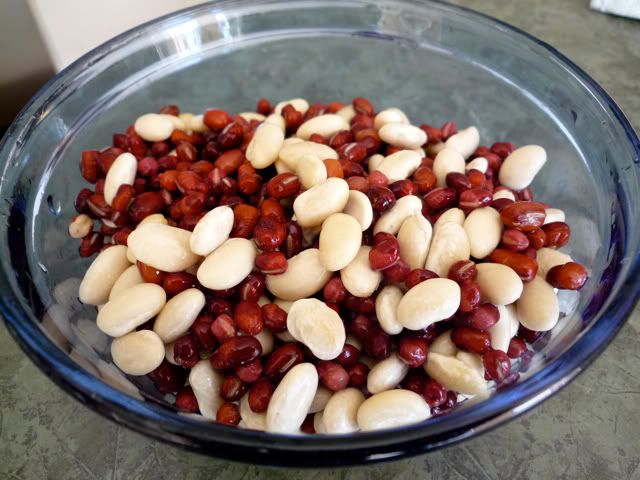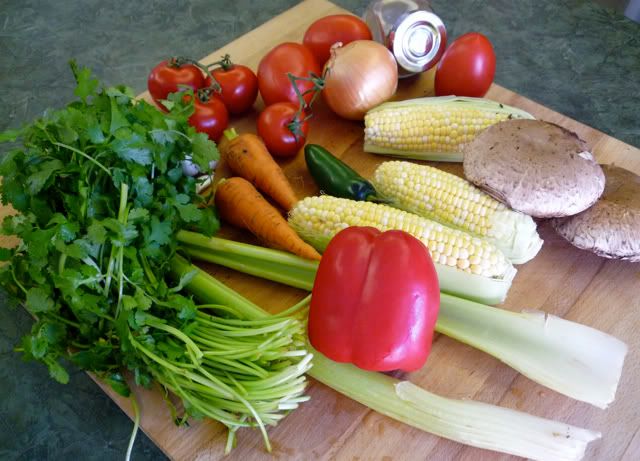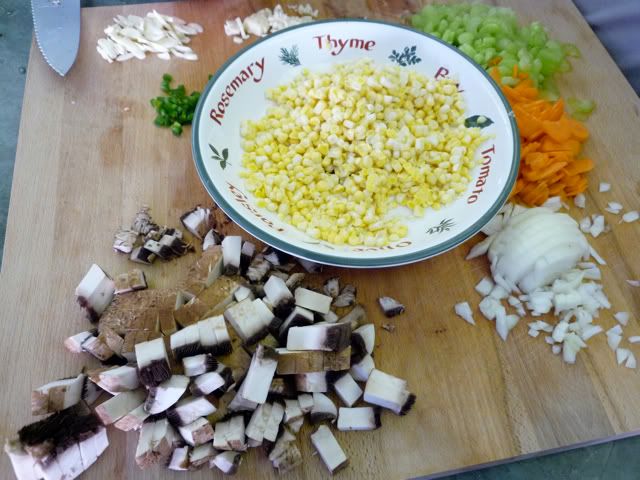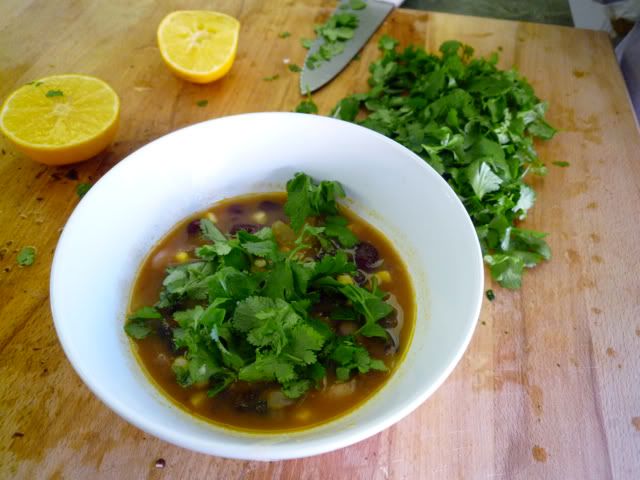 about 2 cups of dry beans of any kind you prefer - I like to have a variety
1 tbsp olive oil
1/2 onion - chopped
2 carrots and 2 stalks of celery - thinly sliced
1 jalapeno pepper - seeded and chopped
4 garlic cloves - sliced, 3 - chopped finely
kernels from 3 or more ears of corn
2 or more portobello mushrooms - sliced in cubes
3-4 medium tomatoes - shredded or pulsed in the food processor
chili powder and/or flakes, ground cumin, ground coriander, and ground oregano - all to taste
dash of cayenne pepper
vegetable broth
Celtic sea salt
lime or lemon
cilantro for garnishing
Rinse the beans, cover with water, cook them until soft. Drain, put aside.
In a medium sized pot warm the oil, add the onions, carrots, celery, jalapeno pepper, and sliced garlic and saute for about 4 minutes. Stir in the corn, saute for another 2-3 minutes. Mix in the mushrooms and spices (you can make the chili as spicy as you like), cook for another minute.
Add the tomatoes, beans, and broth (to achieve the desired consistency). Add salt if needed. Bring to a simmer and cook for about 15 minutes, or until the vegetables are cooked through. Remove from heat, add chopped garlic and squeeze some lime or lemon juice over the soup. Adjust the salt and spices. Serve with more lime/lemon and chopped cilantro.
I puree and freeze some chili for Paloma in the same manner that I do with the
mushroom barley soup
. She loves spices and garlic - any child will if you introduce this type of food to them early enough in life.
Post by: A